Demands and Prospects
With the increase in many different demands for consumers on the Mobile DVR, its application prospects are very promising. In recent years, due to fierce market competition, the development of new and best quality models has always been the focus of attention of suppliers.
About 2 channel Mobile DVR
ICARVISIONS has developed a unique 2 channel Mobile DVR, the model is JI7A, it has been launched to the market a few days ago. The JI7A is built-in Advanced Driver Assistance System (ADAS) Function optional, and support driver-facing camera (JA-MC933) Built-in Driver Status Monitor (DSM) Function optional, embedded Linux platform and the most advanced technology in IT, built-in 4G, GPS and WIF module for the data transmission in real-time, the dual TF cards records the driver's driving information, GPS positioning data, and alarm data as a storage medium. Simple design, flexible installation and high reliability.
2022 Dashcam supporting ADAS and DSM with a new price
This is the smallest 2 channel Mobile DVR system, it is very popular in the global market now with the most powerful functions, it relies on vehicle IP camera which adopts a new type of material. The product is of embedded compact design, it is widely used in vehicles video surveillance and remote monitoring of mobile assets, such as Taxi, Police car, ambulance and private car, etc.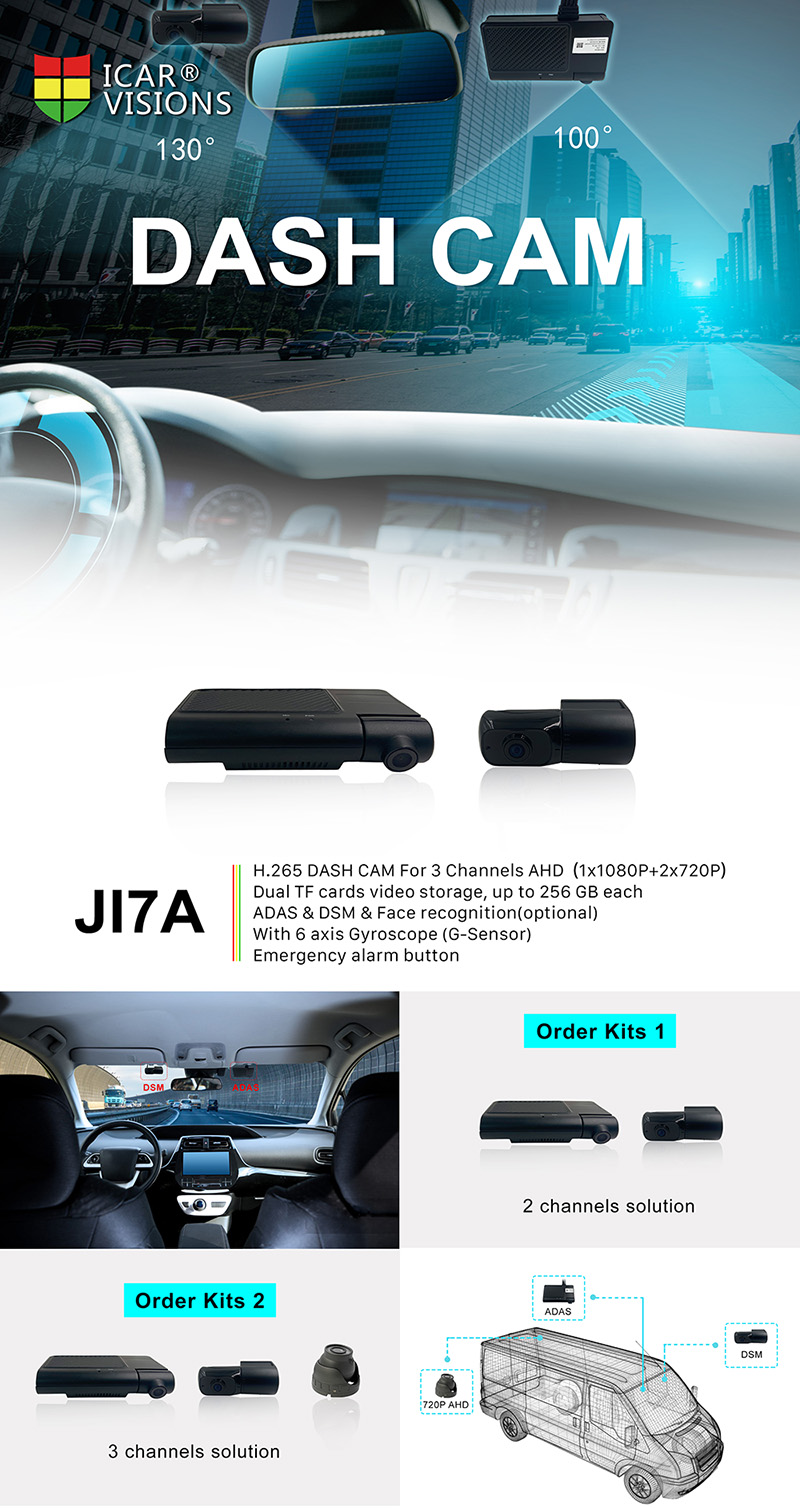 As a consumer electronic product, the application and the function of the traditional dashcam are very limited.
1) Hi-Definition 1080P Video
2) Forward Facing Wide Angle Lens
3) 2.4" LCD Monitor
4) Wide Dynamic Range
5) TF Card Slot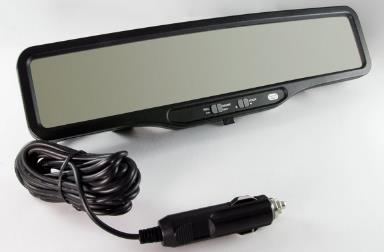 It's suitable for day and night to use the dashcam can run at 1080p with a frame rate of up to 30fps, or at 720p with a frame rate of up to 60fps. Video is stored to a TF card (maximum 64GB) in an AVI format.
Other features include a parking mode, meaning that the camera will start recording off its internal battery when your car is parked and the G-sensor detects an impact. It also includes auto on/off, loop recording, time and date stamp on the video, and a G-sensor that keeps your video files from getting accidentally overwritten should an impact or abrupt braking be detected.
Therefore, you will see the basic difference between the 2 channel Mobile DVR of ICARVISIONS and the traditional dash camera of the other suppliers.
An appeal is being made for the customers from all of the worlds to change for your fleet monitoring system, you deserve a better 2 channel Mobile DVR system.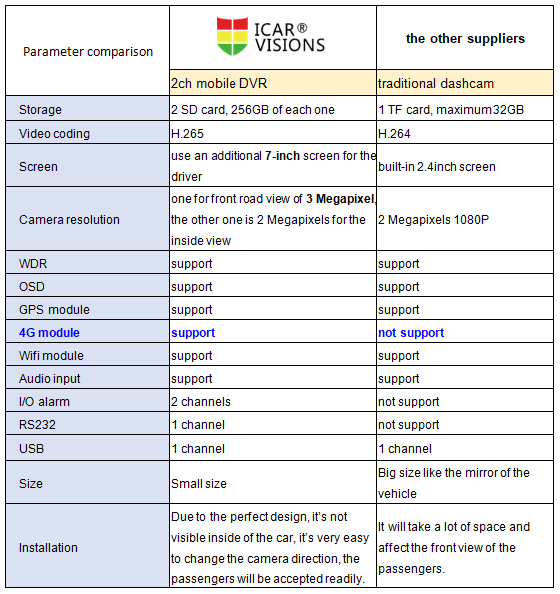 Please leave message if you have any questions. we will give your reply as soon as possible.
Recommended Reading